---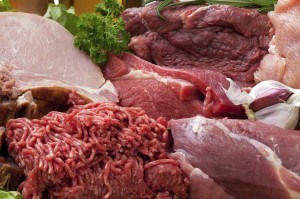 To meet the specialized needs of slaughtering and meat processing facilities, ChemStation Buffalo manufactures and supplies the following:
Water-based, biodegradable blends of synthetic industrial detergents, emulsifiers, and wetting agents.
Distinct surfactant packages able to accommodate a wide range of foam characteristics to meet your industrial cleaning needs.
Unique chemical blends that are safe to use on polycarbonate plastics, aluminum and other soft metals.
Easy-to-use concentrates that do not require supplementary water conditioners or other additives.
A full line of customized alkaline cleaners, degreasers, foaming detergents, acid cleaners / neutralizers, CIP and COP products are available as well as smokehouse / oven cleaners, drain cleaners, floor cleaners, line, chain, and conveyor lube, sanitizers and disinfectants.
Our delivery system eliminates potential environmental contamination from discarded containers and saves you time and money on hidden costs for ordering, receiving, storing, disposing, and handling.