ChemStation Buffalo
P.O. Box 231 | Buffalo, NY 14240 | 716.247.5301
ChemStation Buffalo
Railcar Cleaning Industry
---
---
To meet the specialized needs of the railcar industry, ChemStation Buffalo manufactures water-based, biodegradable process chemicals that:
Are effective in hard or soft water and require no special softeners or additives.
Will not dull, waterspot or streak painted surfaces.
Span the foaming spectrum from no-foam to high-foam.
Are custom-formulated to meet your needs.
ChemStation Buffalo offers safe solutions for all your needs including:
Single- and two-step applications
Acid and alkaline solutions
High or low foam
Emulsifiers / oil splitters
Sheeting capabilities
Engine degreasers
Wheel cleaners
Interior cleaners / deodorizers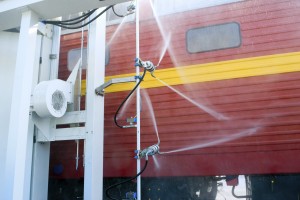 ---
ChemStation Buffalo the Western New York Solution
---
ChemStation Buffalo proudly specializes in providing our customers with the highest quality, environmentally friendly cleaning products and industrial cleaning products.